A Change in Plans
You never know what life is going to throw at you or what you are going to be tested with. Literally and figuratively. On December 2006 I went to my family doctor for my annual check-up. As soon as my doctor walked in she told me I had a lump on my neck. I couldn't believe it. After my appointment I went home and looked through pictures from the previous months and I could actually see the tumor sticking out of my neck. Crazy, I thought.. how did I not notice this? I then realized and understood why, when I was drinking a green tea a few weeks before my appointment, I was having difficulties. My throat was closing and I couldn't breath very well. I just figured it was stress from exams. I guess not. It turns out the tumor on my thyroid was putting pressure on my esophagus which made it difficult to swallow and breath. Talk about adding another load of stress on top of university, work and trying to have a life.
Between January and June 2007 I went to doctors appointments, had blood work done, an ultrasound, had a radionuclide scan and fine-needle aspiration biopsy done in order to try and get some answers and find out what was going on. What is this lump on my neck? Is it cancerous? I wanted answers. Thankfully my incredible medical team gave me just that.
Although the biopsy results came back that it was benign, we decided surgery was the best option. We wanted to be sure since the tumor was a fair size. Going through all of this was not easy but by having my incredible family and friends by side made it easier. Talk about messing up my plans! I was living in a different city going to university during this time and all I wanted to do was quit and move home. I thought, hell, if I have cancer I at least want to be close to the people I love. Thankfully I had learned that life doesn't work like that and you can't just stop life and hide. I soon realized that there would be a change in my summer plans to work, train for my first half marathon, go to the cottage and hang out with friends and family. I was tired, stressed out and sleeping hours on end. Although I was able to run up until my surgery, I obviously had to put training on hold during my recovery.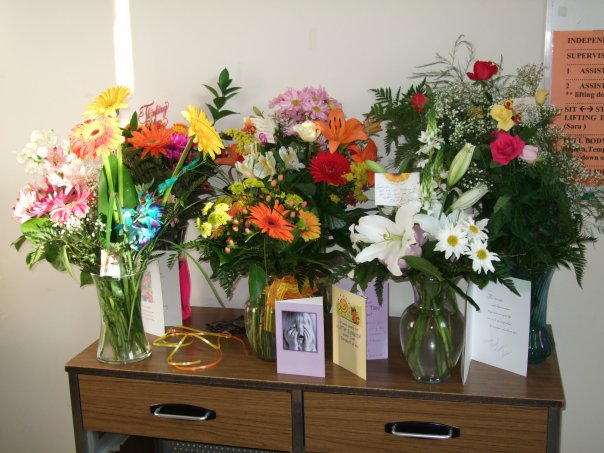 I ran 16km the day before my first surgery on June 26th. I remember the run so clearly; I don't know if it's because the german shepard from the farm down the road came charging at me or because it was so hot and humid. I was determined to go in strong and come out even stronger in order for a smooth recovery. After my first surgery I was out of it and high on morphine. I remember trying to communicate to the nurse in sign language. I studied it for two years in University, she obviously didn't though because she had no idea what I was signing haha. On the 27th I received a big smack in the face when my surgeon came bearing the news that I had Follicular variant of Papillary thyroid cancer and that I would need to have a second surgery the next day to remove the rest of the my thryoid gland. I couldn't believe it. Get those cancer cells out of me.
I think one of the hardest parts out of it all was seeing how upset my parents and sister were. When I started to get more emotional, I knew I needed another shot of morphine and then I was good, for the time being of course. To bad I couldn't share my morphine with them too (no, I'm not a drug addict).
A few weeks after I was discharged from hopsital I went to see my Nuclear Medicine Doctor to arrange radiation treatment. What an experience that was. After being on a low-iodine diet for fourteen days to prepare for it, I received my radioactive iodine treatment in the basement of the hospital and had to leave the hospital out the back door. Wow, this stuff must be strong. I had to be isolated as I was radioactive. Lucky for you, I don't have any pictures to share from when my face was all puffy and swollen or of how grumpy I was for those few days in isolation.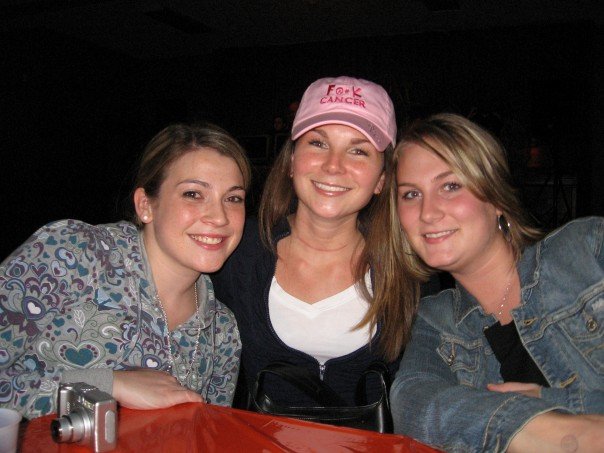 After lots of rest, recovery and an endless amount of support from friends and family, I made it through!
For those of you that have battled the big C or know of someone who has, I'm sure you can relate when I say that although all of this happened in a fairly short amount of time, it stays with you for life. Cancer will always be a part of me and there will always be the fear of it returning. It's just a matter of learning how to deal and manage it so you can continue on.
So there's my story in a nutshell. Yes, I really did just say nutshell. What's yours? I would love to hear about it!
Although this definitely wasn't an easy breezy experience or a simple change in plans, I still fought it and won. I know that I can do anything (okay, maybe not anything but a lot, yes). This life changing experience gives me strength to run hard, eat well and live better because we only have one chance at this adventure called life!