What do you choose?
click image for source
Yesterday, I chose to do it. The sun was shining, it was a beautiful day and I was ready to move! I did two rounds, full out of the Easter Buns Burner and then went for a speedy 8km run. I NEVER run in the afternoon so I wasn't expecting anything overly great but guess what? It was FANTASTIC! An added bonus was that it was nice enough for shorts… I just feel bad for those who saw my glowing legs.. glowing as in pasty white.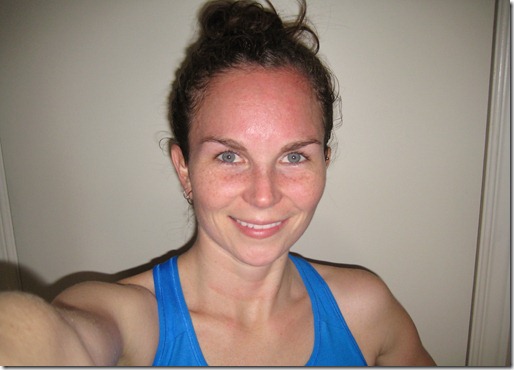 This morning I was pumped for a long run since I won't be able to run tomorrow morning, although apparently my body had something else in mind. Maybe tired from yesterday? I don't know but I ended up running 11km and had to force myself to make it that far. Oh well, it happens right.
——————————————–
From who or from where do you get your motivation?
I get my motivation from a lot of you guys!!
I'm happy to feature Janae @ THE HUNGRY RUNNER GIRL, one of my favourite bloggers, on my MOTIVATION page because well, she totally motivates me to not only run hard but to also enjoy the sweet things in life. You can read what she has to say HERE.  Thanks Janae for sharing with us!
—————————————–
What did you choose to do today?
Any big plans for the weekend?
Have you ever written and completed a post and then accidently closed it without saving it?
~ YES. That happened to me with this post.. I had it all written and then BAM. It was gone and I had to write it all over again. I was not happy.. hence why this second post is so short :)

Tags: gymboss, lsd run fail, motivation, speedy gonzalez